Top Tips For Easy Cleaning In Richmond - Ovens
03Feb 2014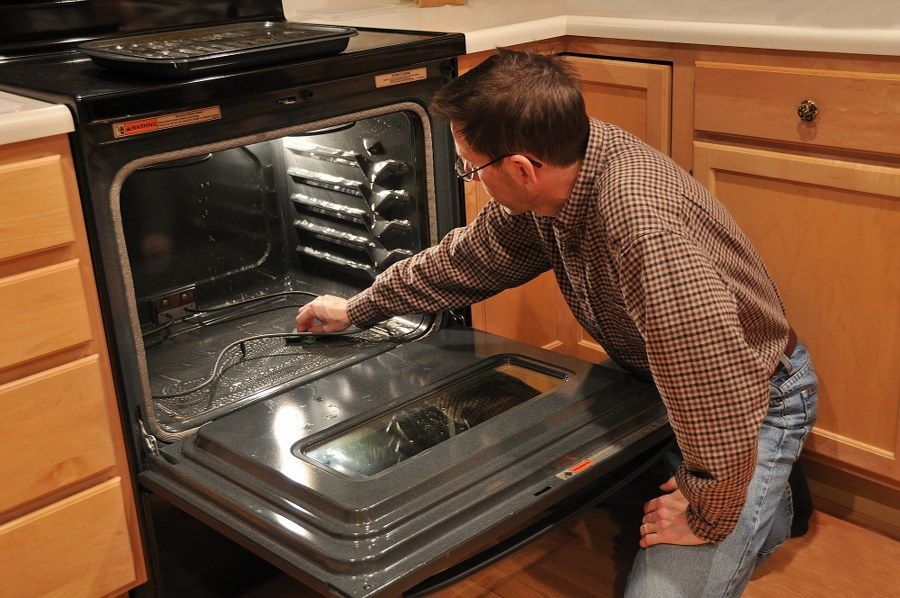 I think most people in Richmond would agree that oven cleaning is a bit of a tedious task; however it still has to be done, from time to time. To keep ovens looking the best they can it is better to clean spills as and when they happen but the oven should be given a thorough clean at least once a month to stop the build up grease, burnt food spillages and any other general stains that sticks. General regular maintenance of the cleanliness of your oven should prolong the life of it.

Cleaning ovens is not always easy, especially if they have not been cleaned for quite some time. You can buy special detergents and sprays that work wonders, but they can be very messy so you need to prepare yourself for getting a little grubby during the process.

You can get your oven cleaned by domestic cleaning agencies in Richmond, TW9 if you wish, cleaning companies offer expertise in all aspects of cleaning and can be hired to come to your home and to give it a thorough clean right the way through, oven cleaning is often part of the procedure but if not you can always request it.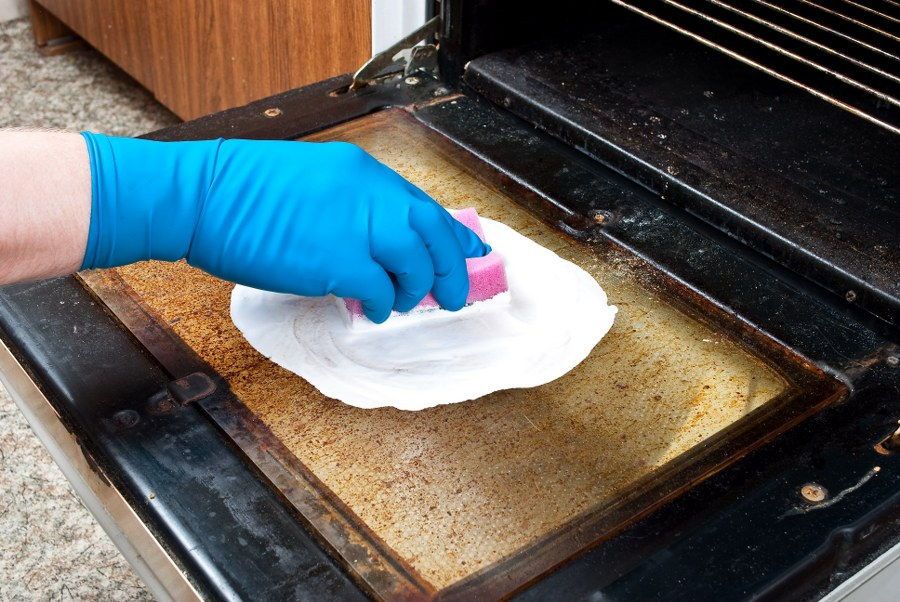 For tenants moving out of rented accommodation it may be requested by the landlord that the oven and all other appliances which have been rented with the property, must be cleaned prior to moving out. Now, unlike all other areas of the home in the TW9 region that can be cleaned with simple washing detergents, ovens do require something a little more heavy-duty. You have to bear in mind that the products used to clean your kitchen and oven must cut through grease, oil and burnt on food stains. Cleaning contractors will come equipped and prepared for this but if your fancy trying it yourself follow our tips!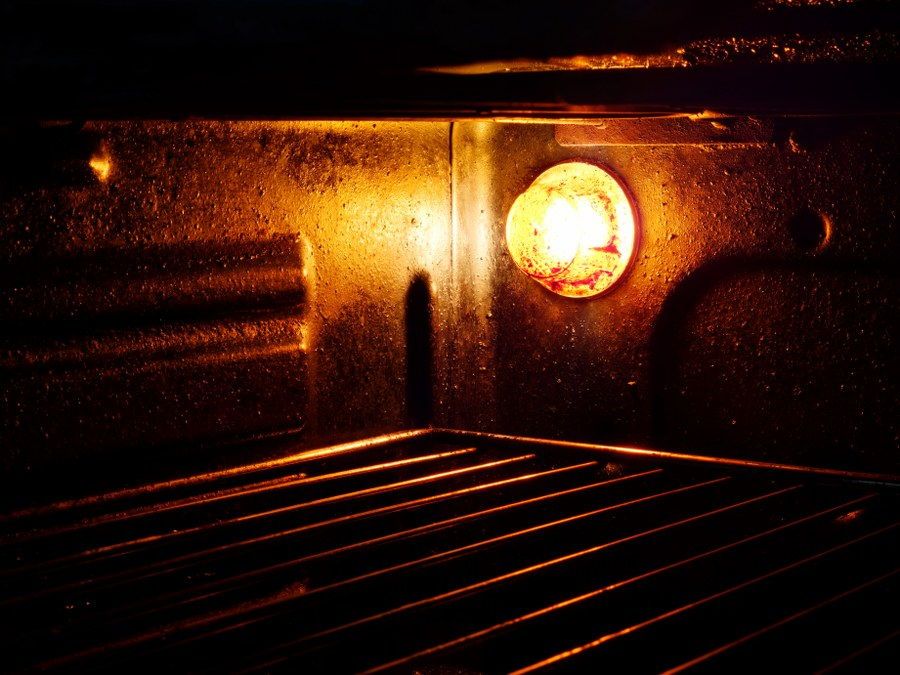 Always wear gloves!

Ovens need something a little strong to work through the grease and so hands should be protected at all times, also try not to breathe in any harsh chemicals and wear a mask if possible or keep the room well ventilated. When looking for products, try to go for spray on products as they are easier to work with, foams and thick solutions are also great as they create less mess!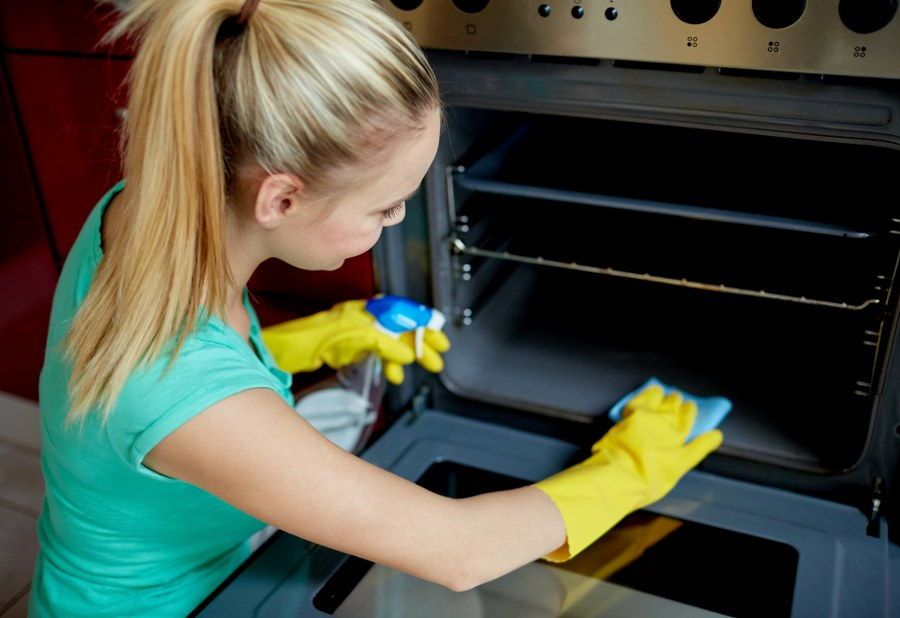 There are alternative products that can be used in your home in Richmond such as baking soda, vinegar and citrus which are natural de-greasers are extremely beneficial with regards to health and the environment.

Make sure that you have all necessary tools to hand before you begin like rubber gloves, a blunt knife for scraping any difficult bits, old rags, paper towels and newspaper for catching the messy excess, a toothbrush to scrub hard to reach places, scrubbing brush and a microfiber rag to remove residue any fibres that may linger and possibly burn.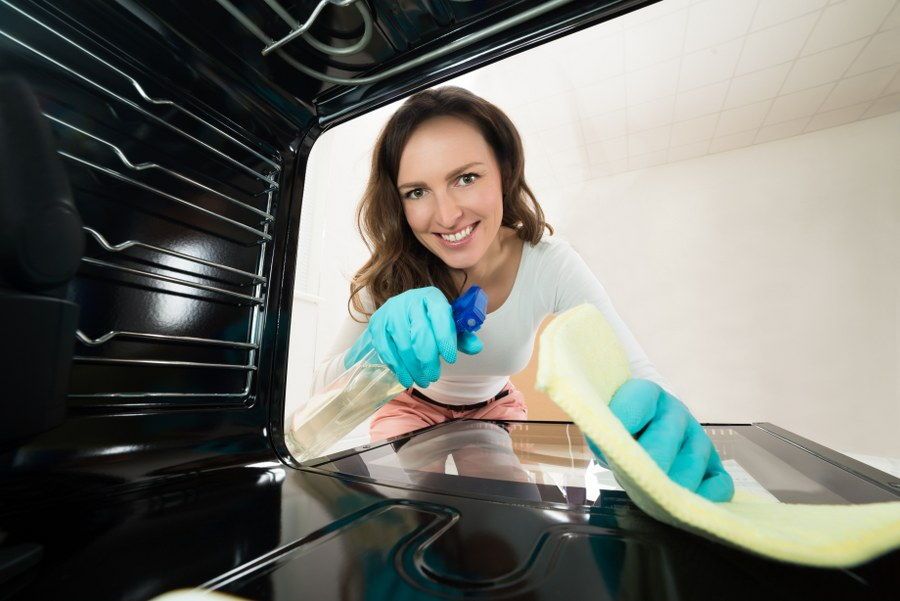 Easy cleaning technique

- Remove shelving and soak in dishwashing soap whilst you attend to the oven.
- Remove excess food bits and burnt areas which may be stuck on, using the blunt tool or knife.
- Spray on the solution and allow it soak for at least 30 minutes so that the chemical can break down the oils and tough stains.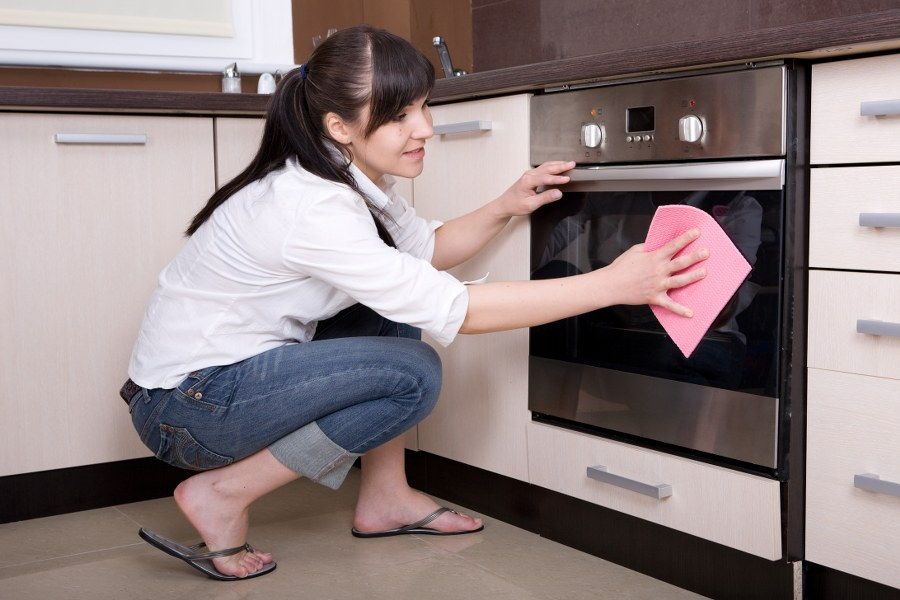 - Start scrubbing the oven with the scrubbing brush and use the toothbrush for the small areas which are hard to reach.
- Wipe off any excess dirt using the rags and rinse your rags several times until you have a clean surface and most of the residue it removed.
- Finally leave the oven door open and make sure the room is well ventilated, once dry return the shelving and there you have it, as good as new!