Floor Cleaning Guide to Use in Fulham
18Apr 2014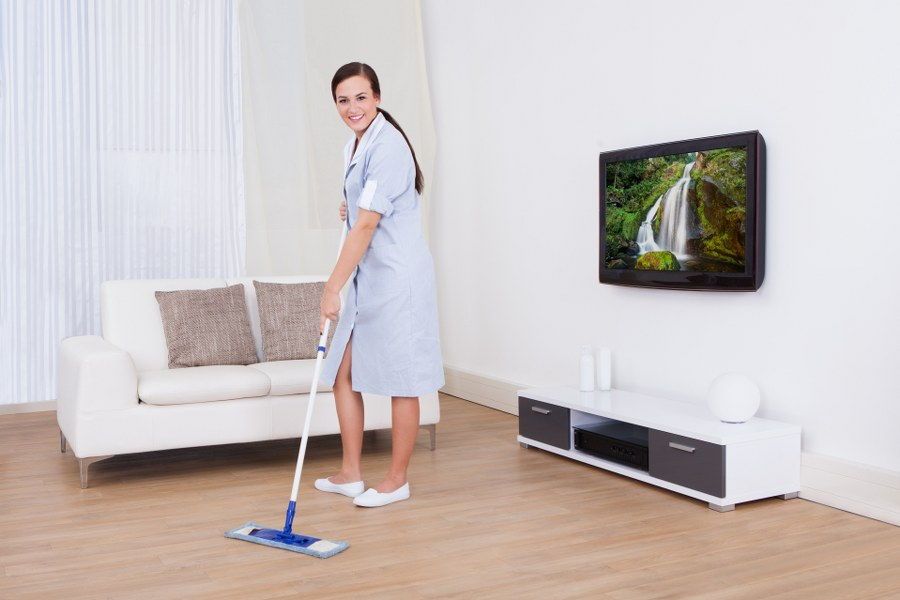 Flooring in every house in Fulham is the most tremendous magnet for dirt, stains, grime, bacteria, microbes and general tarnish. Even if you give them what you think is a thorough and deep clean at regular intervals, they simply won't stop attracting blemishes. No matter the area – whether it's in your bathroom, kitchen, bedroom or elsewhere – a floor can get messy rapidly. Depending on the type of flooring, they can require special tender loving care and attention. Mopping and vacuuming is a good start, but that's all – really, you need to be giving your floor the finest and most intensive seeing to every time you clean them! This compact but comprehensive guide to floor cleaning should give you a hand if you're stuck for where you should start and what you should do.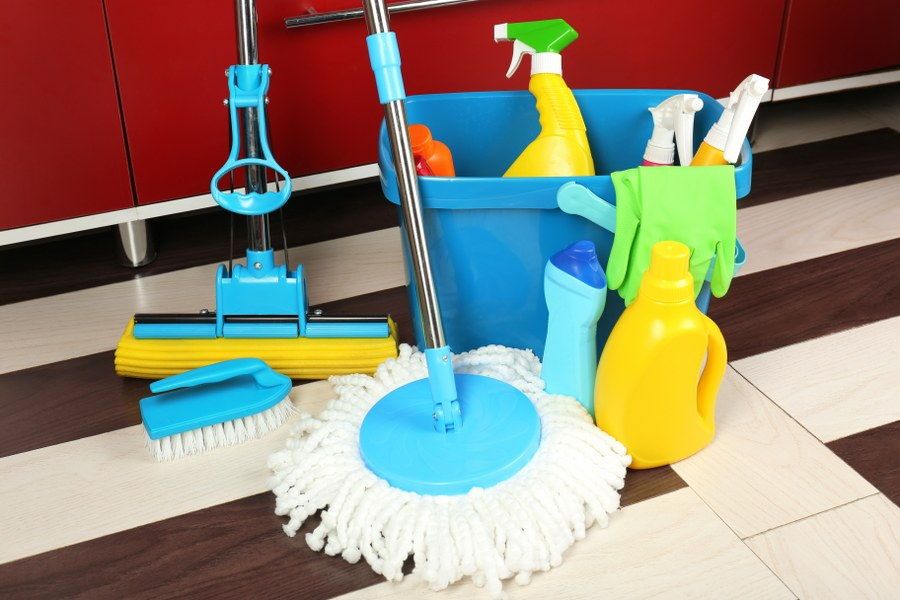 Start by equipping yourself with the right kind of cleaning arsenal. Make sure you have a top of the range hoover, a top-grade broom, and a decent dustpan and brush. You might be tempted to go the cheap route of buying discounted cleaning accessories, but in certain instances, it is worth paying that little bit extra for quality. Make sure you invest in the best floor cleaning products for your home ion Fulham, SW6, too. Again, cheap prices on floor cleaning chemicals might be seductive, but remember that low prices do not always equate to decent quality. Harsh, cheap chemical solutions can damage and discolour your flooring – and harm your skin! In any event, we recommend you grab yourself a jumbo pack of rubber gloves too, to protect your hands whilst you clean! Get a decent mop with sizeable mop bucket too. Funnily enough, many professional cleaning companies can offer you great rates on cleaning accessories and cleaning products. Just drop them a line and see what the cleaning contractors can offer you in this regard – many of them can even give you advice on the best cleaning accessories to buy.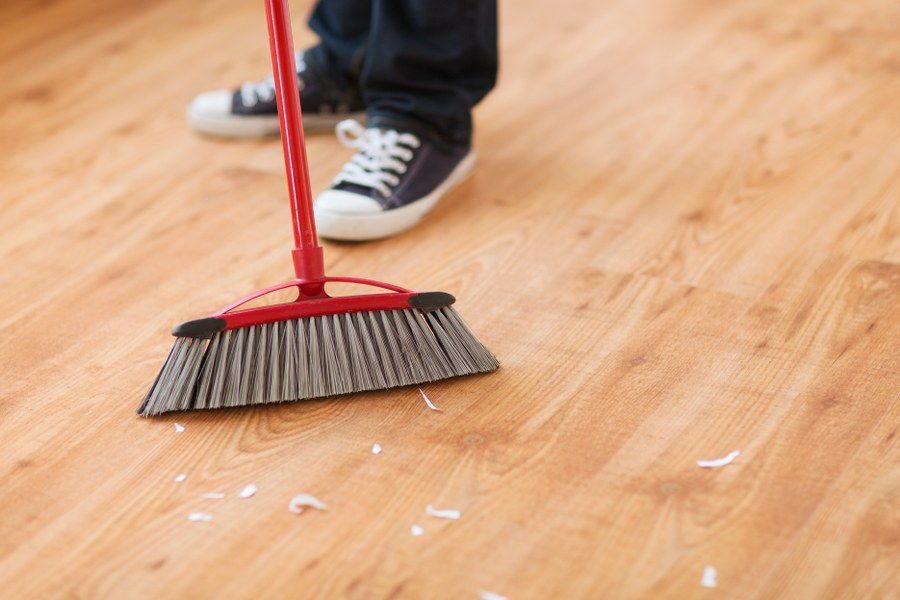 If you're dealing with a non-carpeted floor in the SW6 area, start by brushing it thoroughly, to make sure you shift dust and solid mess before you start mopping. If you're feeling like being particularly thorough, use a vacuum too. Once done, you're ready to start mopping up – so fill your bucket with hot water and cleaning solution – and then get mopping!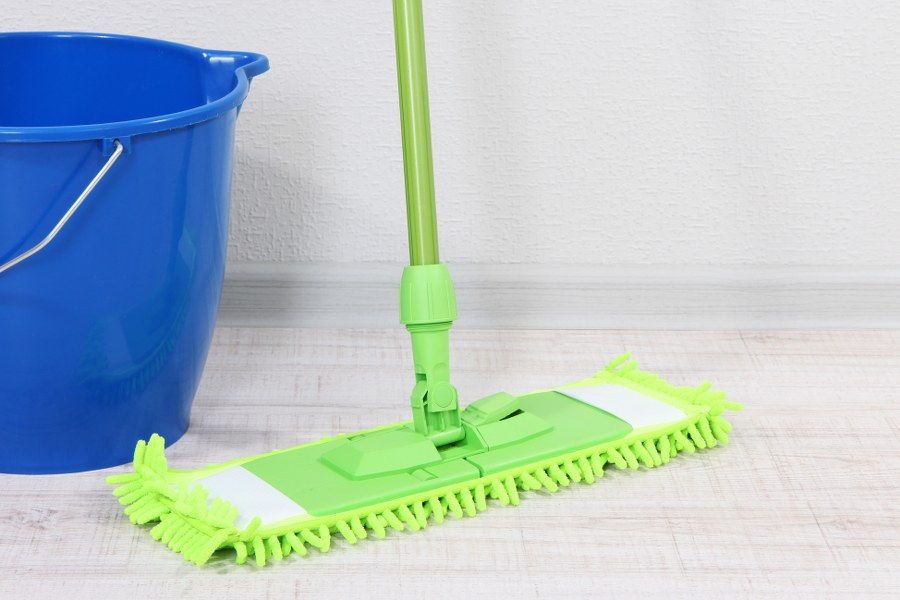 If your mop is the 'rag' variety, you should start at the point of the room furthest from the door and mop from side to side backwards. This way, you won't 'paint' yourself into a corner and have to wait for the floor to dry before moving on. You can keep good track of what you've already cleaned and what state the floor is in. If there are blots or stains which cannot be shifted by the mop, do not fret – this doesn't mean they can't be shifted full stop! Once the floor has dried, just use a scrubber and some elbow grease! Your floor should be looking as good as the day it was installed now.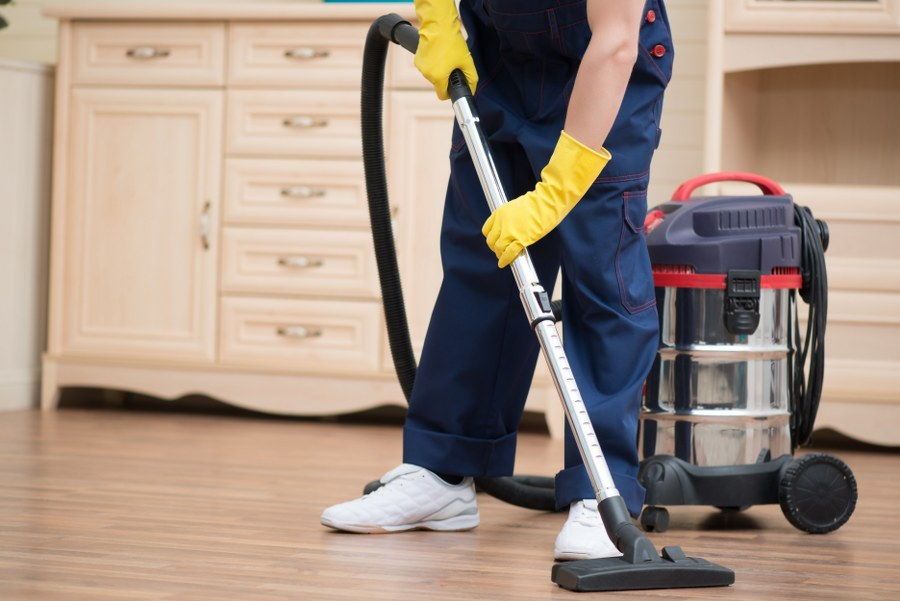 However, for specific types of stain and tarnish, you may well need to contract the services of a cleaning company. Many domestic cleaning firms in Fulham have specialised teams of cleaners who have expertise in dealing with stained floors. If you have a carpeted floor that needs to be cleaned, there are many standalone carpet cleaning companies out there who can help you! If floors could talk, they would thank you for treating them to a professional clean every now and then. They put up with so much dirt they deserve a clean, and in many cases they desperately need a visit from some carpet cleaners!